2021 Tele Summit Set Special Offer ~ 20% off!

The 2021 Tele Summit is Available for purchase NOW, at just over 20% off!
Experience the empowerment and inspiration these 19 healers & leaders have to offer in 18 audio sessions!
Purchasing the Tele Summit allows you to listen to the teaching audio sessions anytime you want. But there's more. Many of the talks come with supplemental handouts and video that help move you from inspiration to more in-depth facilitation-skill development and utilization. Here's what you get:
The full audio downloadable set of 17 teaching audio sessions from 18 speakers, plus Healing with Horse leader Diedre West's introduction and discussion of this year's theme, "Answering the Call: Becoming Whole & Connected" and further unveiling of expanded offerings from the Collective that will be rolling out all year long. And, singer/songwriter Tiffany MacNeil's audio discussion of the music that introduces each talk, and how horses inspired the music and accompanying words.
An audio-only page so you can access the talks without using a lot of bandwidth–great for the drive to the barn, or for other places where bandwidth limits your streaming capability.
Accompanying Handouts, Supplemental Videos, and other Special Offers that come with many of the audio sessions.
For a full list of the Tele Summit Downloads you will receive and to experience Teasers of each session, click here to go to the Tele Summit Page.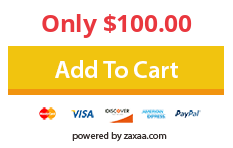 ---
When you purchase your set, you will be sent to a Thank You page. Please DO NOT CLOSE THIS PAGE! Your link to your Downloads is on this page. Click the green button (see the image).
You will also receive a "Thank You" email which will connect  you to the landing page.
Make sure to bookmark the site and keep the email as ways to return to your downloadable sessions and handouts.
Thank you!!