2017 Tele Summit
Listen and learn from leaders such as Linda Kohanov of Eponaquest, Lynn Thomas of EAGALA, and this year, Koelle Simpson of Equus Coaching, as well as innovators who have honed their practice, helping horses help humans all over the globe. Learn from a total of 22 speakers from the U.S. and Canada, Australia, and Europe in a total of 20 sessions.
Gain new session activities, processes, and best practices, be inspired and empowered to start new projects as others go into discussions about their projects, and hear how others are living this mythically adventurous journey with Horse and examining the philosophies and values that lead to imbalance as well as what may, or may not, return us to it.
For a full list of the Tele Summit Downloads you will receive and to listen to Teasers of each session, click the image:

Experience the empowerment and inspiration
amazing innovators from across our global community
have to offer!
---
To Purchase the downloadable set  
+ handouts and special offers,
click the cart button below.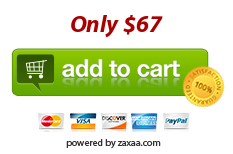 ---
Instructions:
When you purchase your set, you will be sent to a Thank You page.
Please DO NOT CLOSE THIS PAGE!
Your link to your Downloads is on this page.
Click the green button (see the image).
If you miss this, you will also receive a "Welcome and Thank You" email which will connect  you to the landing page.
Make sure to bookmark the site and keep the email as ways to return to your downloadable sessions and handouts.
Thank you!!
TeleSummit Sets and Other Offerings
Don't want to wait for the 2017 TeleSummit release?
You can get the 2016 Tele Summit Set right now! For the list of presenters and topics and a short clip from each talk, click the image below.
Like what your see and hear? Just click on the yellow "Add To Cart" button to the right to get the full downloadable set with handouts!
---
Go to the "Other Offerings" Shopping Page to purchase past Tele Summit sets or other topic-based audio educational packages of past tele summit talks.
Note. This option is still in development. But soon soon!
The Tele Summit is This Old in 2017
5
Number of Leading Practitioners Offering Learning Sessions
88
Free Tele Summit Clicks
27700
Number of Tele Summit Set Purchased
555